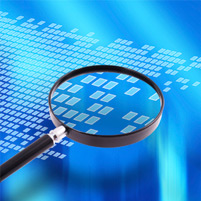 Liquid Thought, LLC is a strategic technology and management consulting company.
What sets Liquid Thought apart is its breadth of expertise. Liquid Thought provides services that encompass the entire IT spectrum: Organizational Development and Management; Business Analysis and Project Management; Application Development; and Quality Assurance and Compliance.
Liquid Thought takes a holistic view and analyzes an organization's business needs before recommending a solution. Liquid Thought's fluid and diverse technology and management solutions support a variety of platforms and business process disciplines. To ensure success, Liquid Thought focuses on the business goals while remaining flexible to evolve with changing market demands.
Liquid Thought strives for the same goals its clients do: strategic alignment, timely execution, repeatable processes, retaining skilled people, and quality results.
Each business relationship starts with a passionate desire to understand and a relentless pursuit of meeting business needs through strategic business, organizational and information technology solutions.
For more information, please complete our contact form or call 800.823.3578.
Click here for career opportunities.